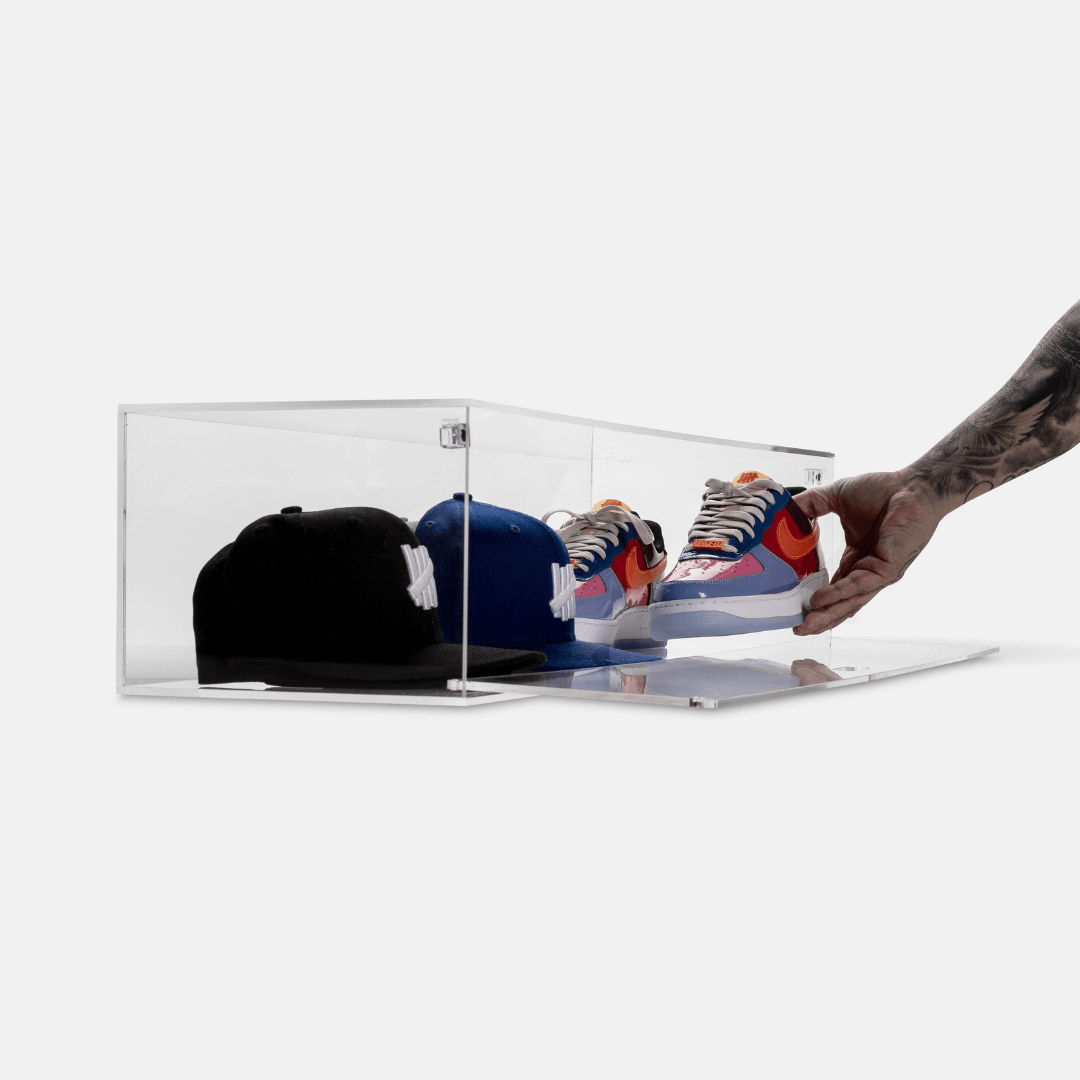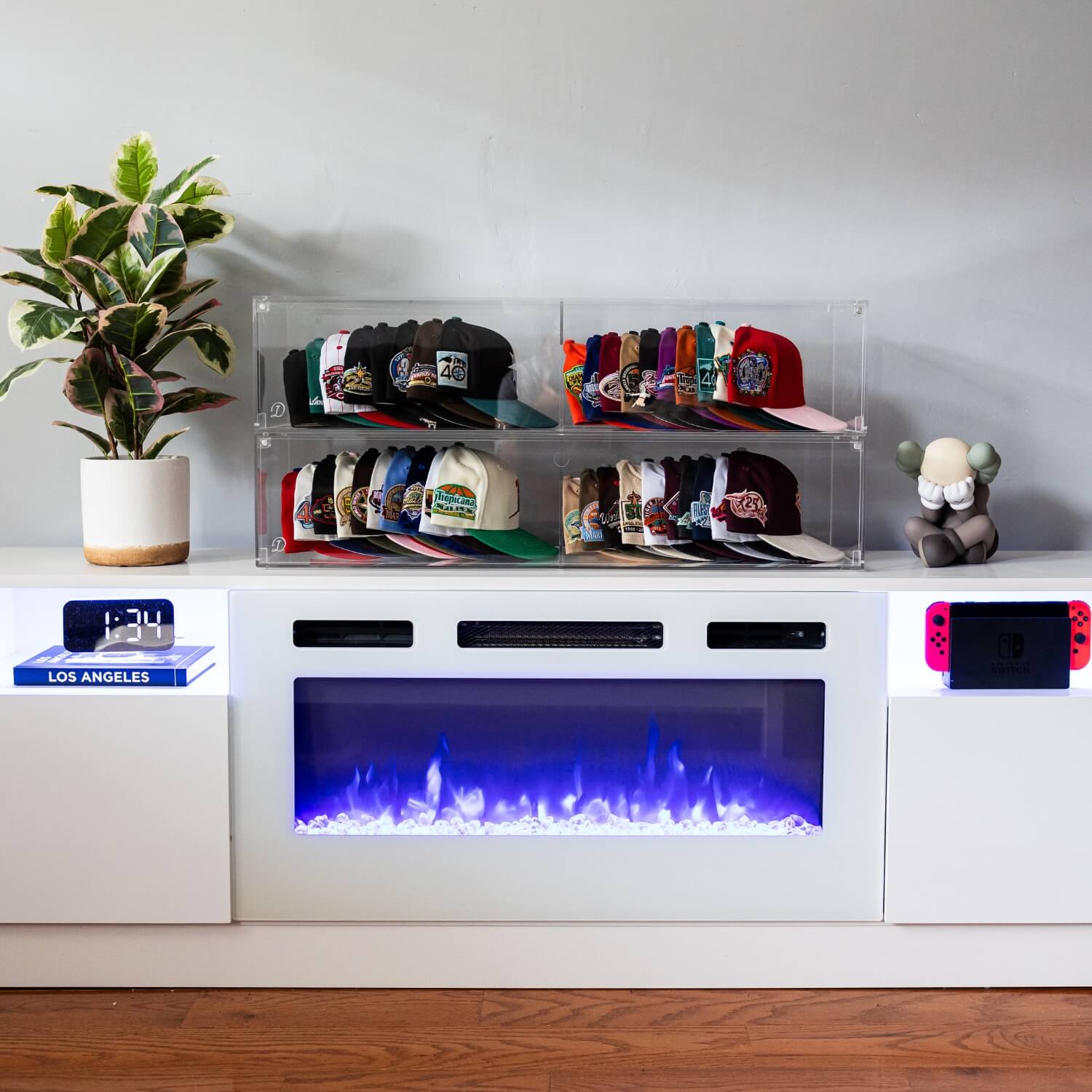 Premium Acrylic Hat Display Case
Made by Collectors. For Collectors
Fits up to 20 hats
Dust resistant & easy to clean
Provides a 360º view of hats
Free shipping on all U.S orders
30 day money-back guarantee
Featured On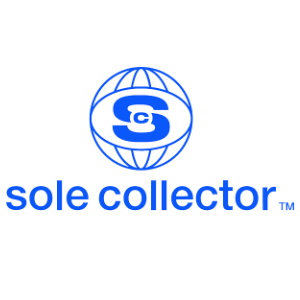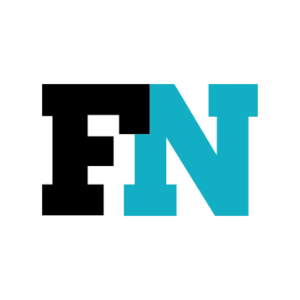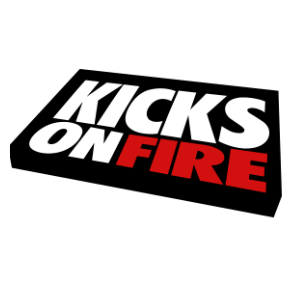 Display Details
Elevate Your Setup
Introducing the epitome of luxury hat storage: our Premium Acrylic Hat Display Case. Carefully crafted with precision from high-grade 6mm cast acrylic, this display case offers a breathtaking 360º view of your beloved hats.
This display case is engineered with a magnetic drop-front door, allowing for effortless accessibility while ensuring that your hats remain perfectly preserved. The multi-layered stacking feature ensures that you can showcase your entire hat collection in one seamless display, without taking up unnecessary space in your home.
Material
Ultraviolet treated premium 6mm cast acrylic
Capacity
Fits between 16 to 20 hats depending on hat size
Key Features
Magnetic drop-front, stackable, dust resistant, and fully transparent
Assembly
Display comes fully assembled and ready to display your beloved hats
Warranty
One year warranty on all displays (30-day money back guarantee)
Why Choose Looksee
Unrivaled Quality Guaranteed
Luxurious & Sleek Aesthetics
Space-Saving Stackable Design
UV Coated For Longevity
Five-Star Rated
Accommodates Up To 20 Hats
Trusted by 10,000+ Collectors
Fast & Free U.S. Shipping
Community Setups
Scroll through to check out some real setups by real Looksee customers
What is this hat display made of?

The Premium Acrylic Hat Display is constructed from an ultra violet treated 6mm cast acrylic with diamond edged polishing.

The display features a magnetic drop-front door that provides effortless accessibility.
What if my order arrives damaged?

No problem at all! You can reach out to us with images of the damages, and we will send out a replacement.
Do you offer bulk discounts?

We are more than happy to offer some discount incentives on purchases of 10+ acrylic hat display cases.
Where does this display ship from?

All of our premium display line ships directly from are headquarters here in Goodyear Arizona. We love having our local supporters come by!
My hats are hitting different now!
I have been waiting for Looksee to drop these hat displays for a min now! They got way too crazy. Fit 22 hats in mine and haven't seen any dusty on them since they have been in the case. Will be buying two more next week!
For those who love their hats
This display is great for any space in your home. The design is well crafted and thought out. It fits exactly 20 hats (7 1/4 fitted and snaps). If your looking to display your collection or just keep your hats in new condition between wears this is a great option. Would recommend to anyone that loves their hats.