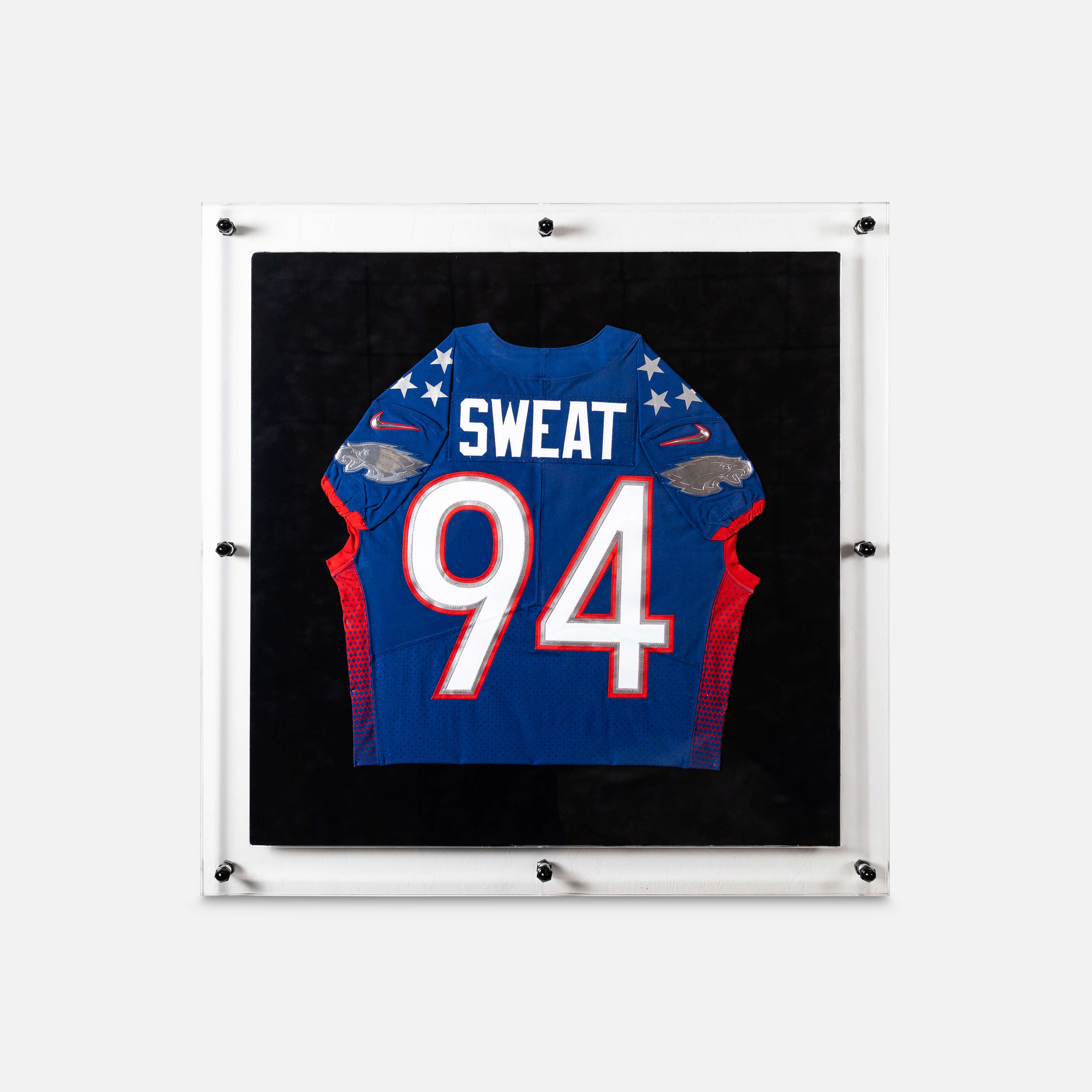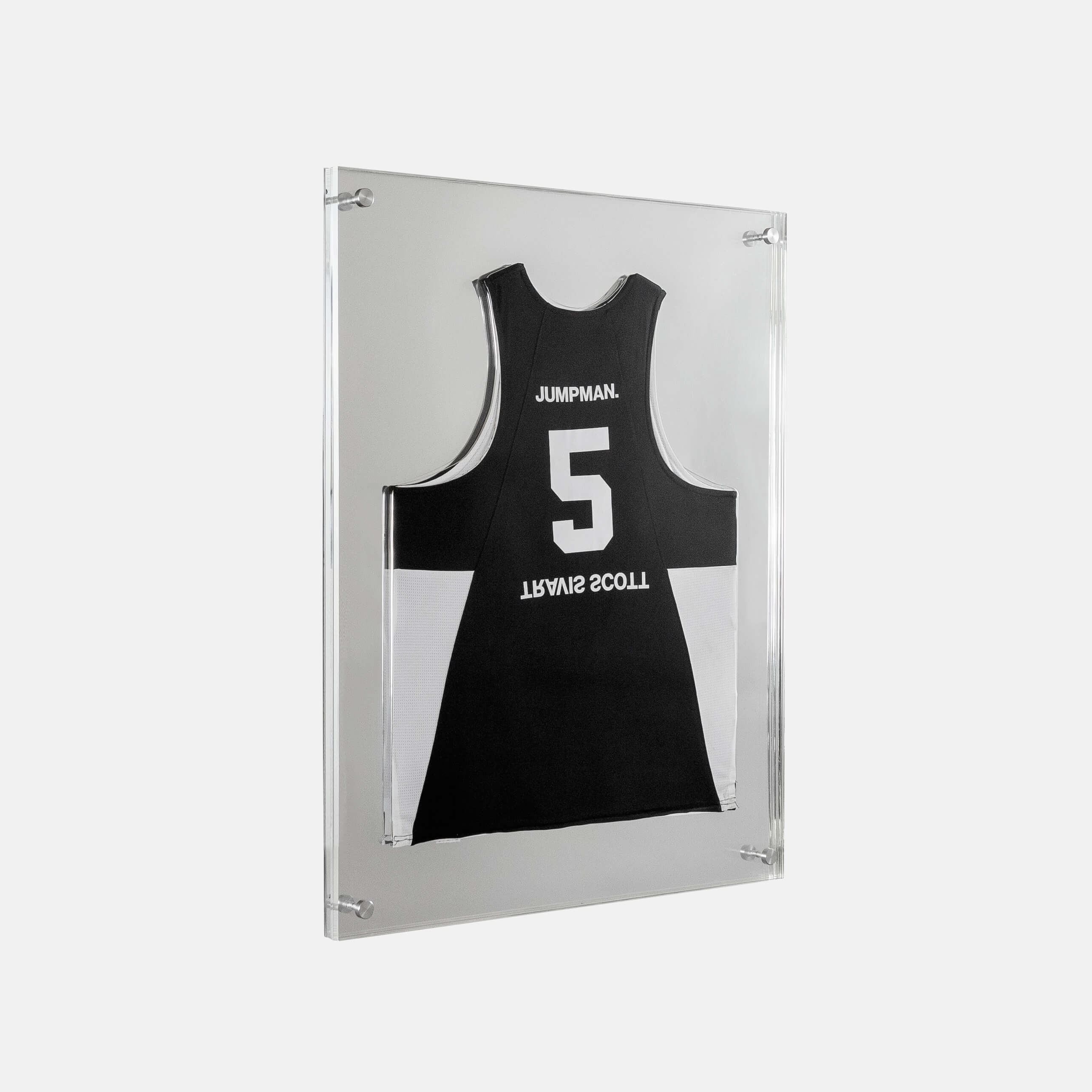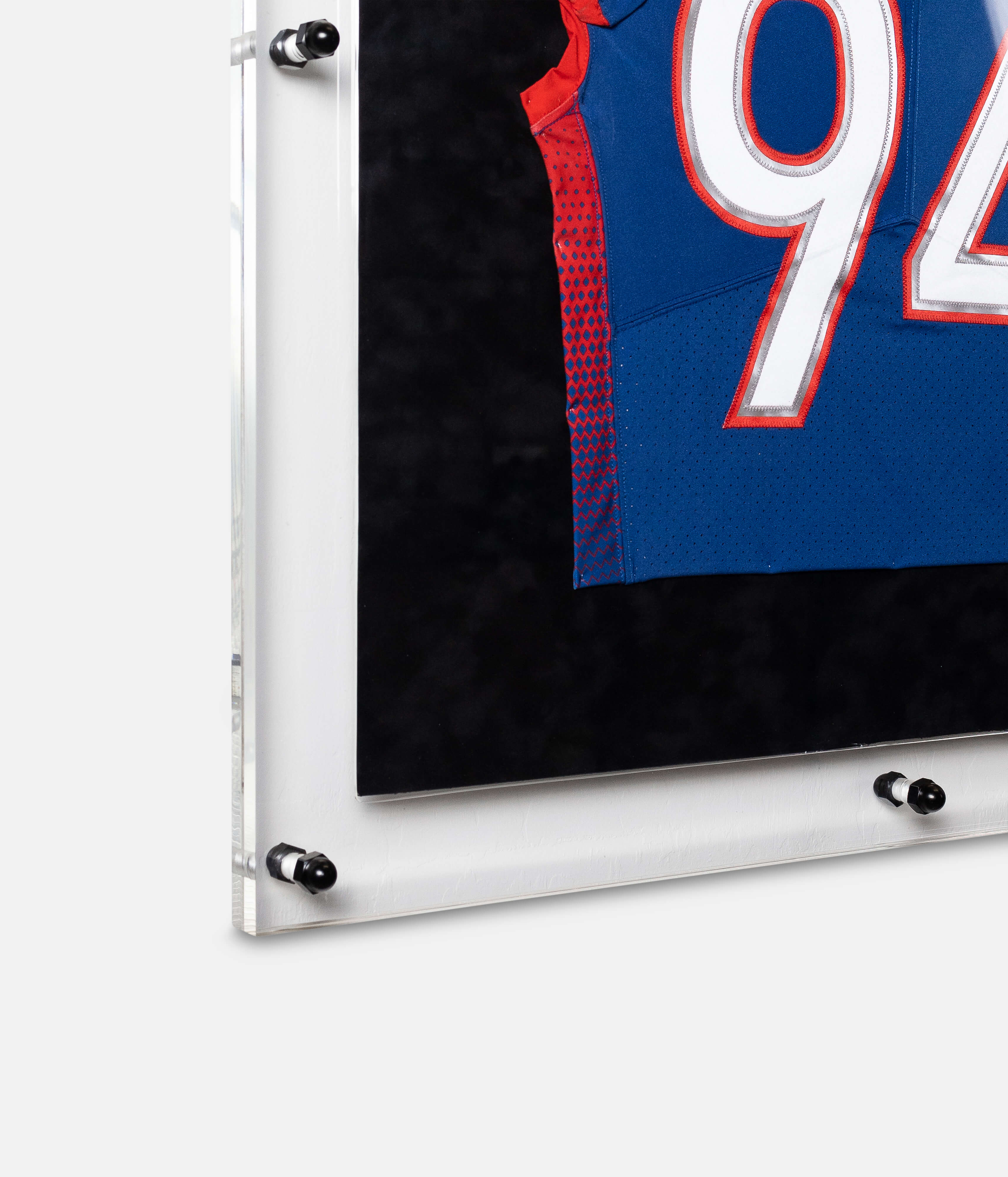 Premium Acrylic Jersey Display
A Modern Solution To Keeping Your Favorite Favorite Team's Jersey Protected And Displayed, Creating The Perfect Setup.
Free shipping on all U.S orders
30 day money-back guarantee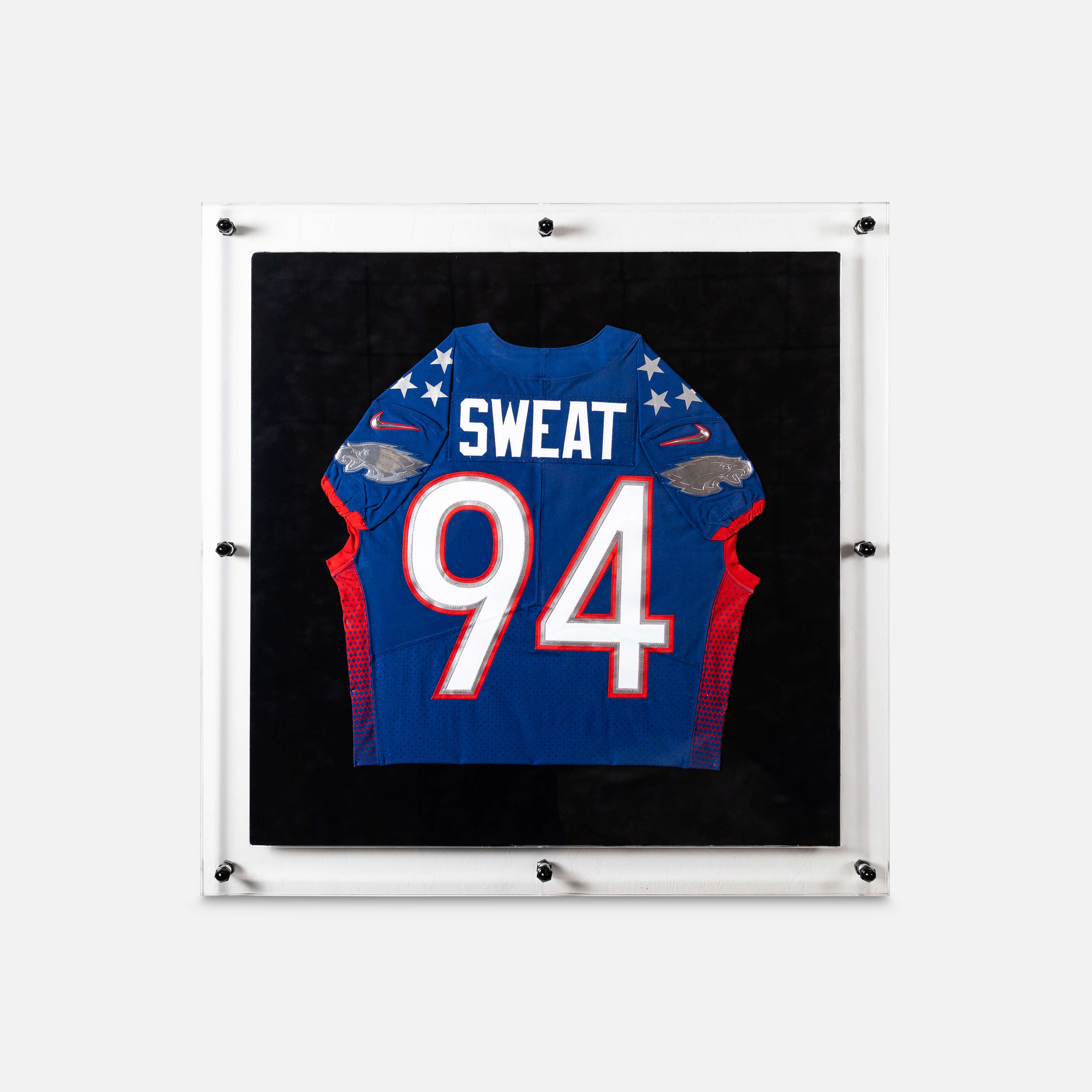 Description
Enhance Your Setup
Our premium all-acrylic jersey display is the highest quality display a sports memorabilia collector can find on the market. The outer frame size is 36"x36" and bespoke made to bring our customers' visions to life. 
Upon purchasing, you will work with our team to choose a UV coated felt backing in the color of choice along with picking out hardware shapes and finishes. 
Material
Ultraviolet treated premium cast acrylic and felt backing.
Dimension
Each Jersey Display has an outer frame size of 36" W x 36"H
Key Features
Polish finished cast acrylic, UV coated felt, and designer stand off hardware. Displays are mounted via a polished french cleat making installation a breeze.
Assembly
Display comes fully assembled with jersey professionally stretched.
Warranty
One year warranty on all displays (30-day money back guarantee)
Featured On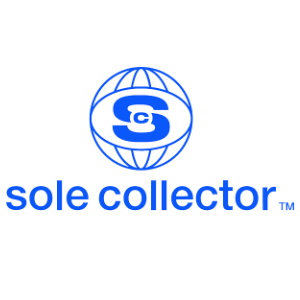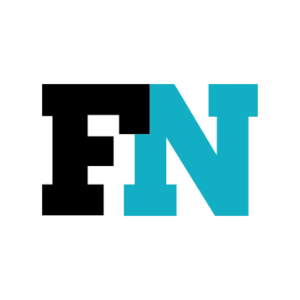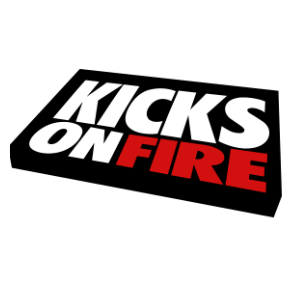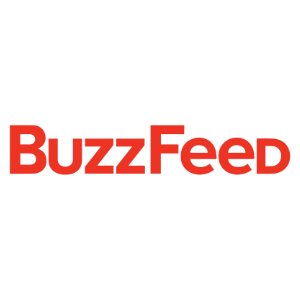 We strongly suggest using a clean microfiber towel with an acrylic cleaning spray. If you do not have acrylic spray, you may also use a small amount of rubbing alcohol.
Do you offer discounts on bulk orders?

Customers may qualify for a discount depending on the quantity. For pricing, please send us a message via our contact form with the desired display model and quantity.
Does Looksee stretch and mount jerseys to the frames?

Yes. Our team will provide a shipping label to have the jersey mailed in to be professionally stretched and pinned to the UV coated felt backing prior to assembling the display.
Since it is bespoke made, how long does delivery take?

This custom designed jersey display has a delivery of 30 days from the time of purchase. Customers will be required to send in the jersey to be professionally stretched and pinned to the UV coated felt backing prior to assembling the display.
AMAZING!!
This came out way better than expected I knew it was going to be amazing but it definitely exceeded expectations! Quality is great ! I appreciate Looksee for taking care of this for me ! I'll be back again !
A game changer for collectors
If you are a true sports memorabilia collector then this display is for you. Entire process took one month from order to delivery and both displays are flawless. I've never seen a display that could be so customizable. From size to background colors, everything is designed to customer specifications. five stars!